Increased the life of each bearing by over 200%
Improved machine consistency by reducing bearing contamination and bearing failure
Reduced the cost of labor and downtime by eliminating the need to clean and re-lubricate bearings, previously performed on a weekly basis
The Application
Custom Screw Driving Spindles. The thrust bearings are located on shafts that are parallel to each other on 0.750" center lines.
The Problem
The Customer had been purchasing a standard-sized miniature thrust bearing from a large bearing manufacturer for many years. The 3-piece bearing was being used in a fairly high volume (20 to 30 bearings per month) in the custom screw driving equipment and was being replaced on a regular basis.
Because of the bearing's open style, it is subject to all sorts of contaminates and hard to keep grease in. The bearings needed to be completely taken apart and lubricated on a weekly basis. With this weekly maintenance, the typical life of each bearing was 3 months, and at the end of its life, you could see significant wear on all components of the bearing.
The Solution
The Customer came to us frustrated by the loss of time and productivity they were experiencing from replacing a significant amount of prematurely failing miniature thrust ball bearings. They were looking for a new solution that would extend the bearing's life by keeping lubrication in and keeping debris out as well as reduce the downtime and inconsistencies caused by these bearing failures.
Auburn Bearing proposed a one-piece banded thrust ball bearing that would utilize a special lubricant. This custom design would serve to protect the bearing from debris and other contaminants as well as contain the grease inside the bearing. After a three-month trial run using this new solution, the Customer found that the bearing race and balls remained in great condition without having to perform any maintenance on them.
"Frankly, I don't pay much attention to these bearings any longer. With the new design, it has gone from a headache to a non-issue. Therefore, I would rate this a great success. These bearings have proven to be far superior to our current option. Machine consistency is the biggest improvement. Also, the inability for a maintenance person to assemble the old 3-piece bearing incorrectly. The custom solution was by far the better solution to anything I could find on the market. I will certainly reach out to Auburn for future custom issues."

Brett S., Engineering Manager, Bemis Manufacturing
Auburn Bearing was able to engineer this custom bearing solution for the Customer's application. It significantly reduced operational downtime, maintenance frequency, and replacement costs.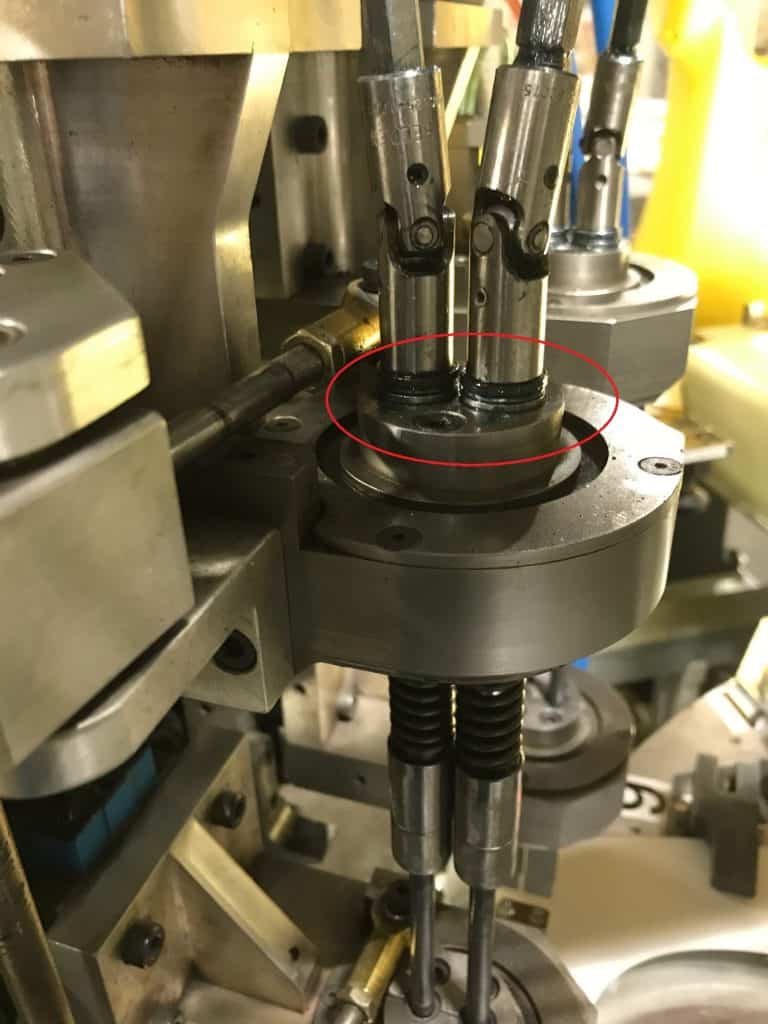 This case study was featured in…
Engineer Live (AGMA), Cutting Tool Engineering, Design World, Manufacturing News, Southwest Manufacturing Magazine, Southeast Manufacturing Magazine, Midwest Manufacturing Magazine, BearingTips.com, BearingNEWS, Manufacturing Tomorrow, and Maritime Journal.