At Auburn Bearing & Manufacturing, we generally make parts 1 cubic foot or smaller in volume. To visualize, it would be smaller than a bread box, but also could include a flat plate or shaft up to 40 inches long.
Below we describe in detail three of the key metal removing processes used at Auburn Bearing & Manufacturing. We also discuss some examples of parts made from these processes.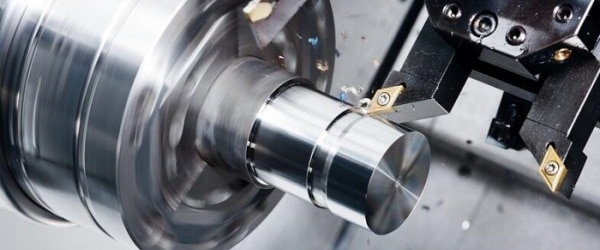 CNC Turning
With turning, lathes spin the work material, typically a round bar. Things made on a lathe generally have a round shape or a hole along the axis. Some examples of parts include shafting, pullies, and bushings.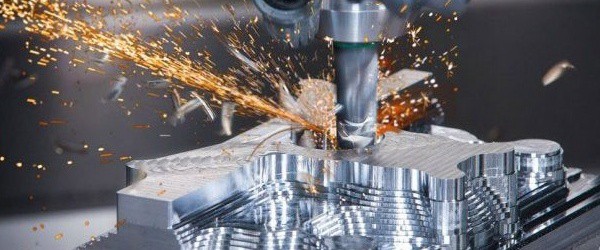 CNC Milling
In milling, the work material is held stationary and the cutting tool revolves to remove material in up to 5 axes. Some examples of parts include structural type components (e.g., mounting plates) and parts with 3D forms (e.g., mold cavities).
A combination lathe with milling and turning capabilities often allow parts to be completed on one machine. Some examples of parts include are shafts with keyways or hexes milled into them, gears, sprockets, and pullies.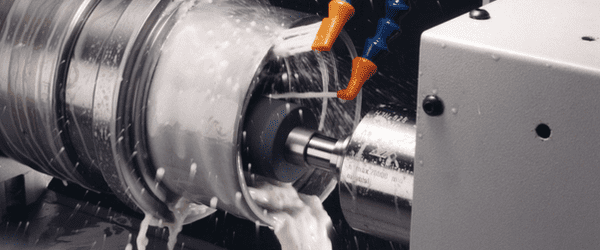 CNC Grinding
When precision beyond the capabilities of a lathe or mill are required, grinding is generally the next process to be used. This process involves moving the workpiece while contacting a spinning abrasive. Some examples of parts include spindles, bearings, measuring surfaces, and tools.
In conjunction with these processes, we can incorporate other manufacturing processes such as stamping, forming, welding, riveting, and assembly. To learn more, see our custom manufacturing services and machining equipment list. We look forward to working with you on your next manufactured project.