ABM is known for thrust bearings and custom bearings, but we also make otherwise unobtainable precision parts.
Recently, we were asked to manufacture the tabbed thrust washer, shown here…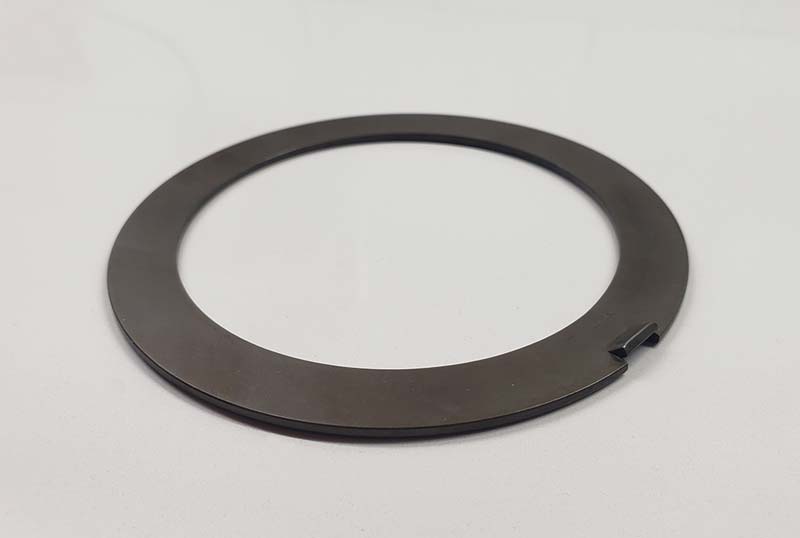 At first, we questioned… "Are you sure you can't buy that from someone who's already making thousands of them?"
They replied that they had searched and purchased all the new old stock (NOS) they could find. Most stamping houses would not quote their low volume requirement of 50 pieces.
So we quoted the job and got an order.
Things we've learned by doing this job…
How to maintain flatness in the heat-treating process for a thin washer that has a stamped tab in it…
Experience building a die to make the tab…
It's good to step out of your comfort zone to gain valuable experience and knowledge, and satisfy the customer.
We're happy to look at your precision unobtainable part, even if it's not a bearing.
Call us at 315-986-7600 if you have a need for a hard-to-find bearing, or another custom part.